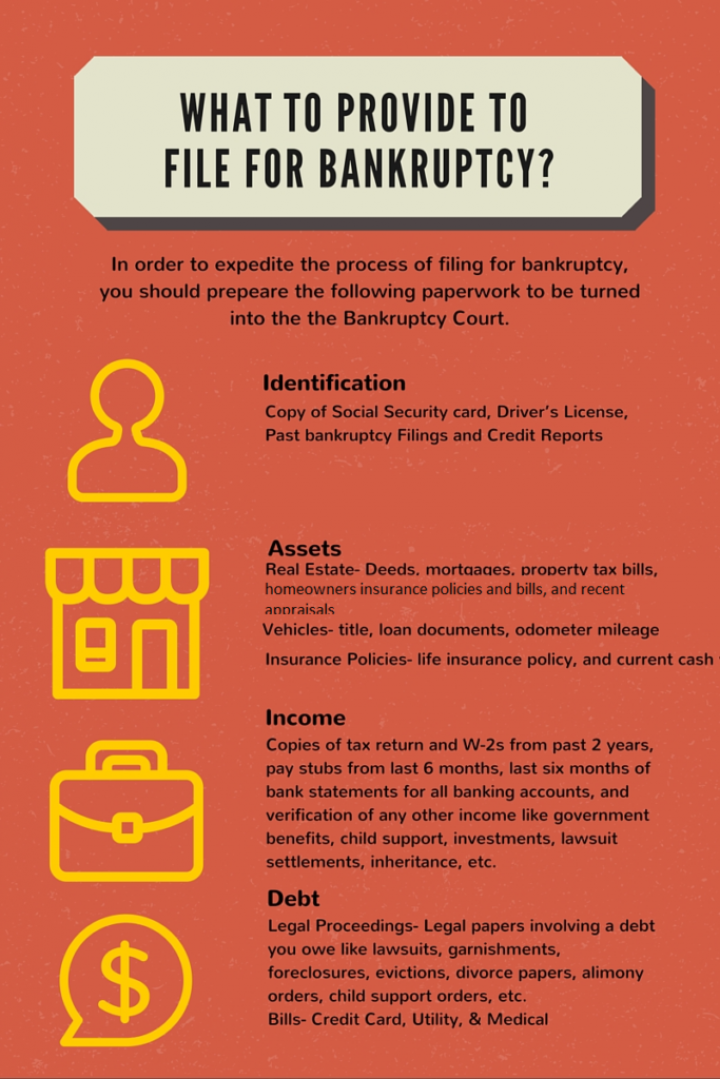 Contact Our Legal Team Today
"The purpose of bankruptcy law is to give an unfortunate, but honest debtor "a new opportunity in life and a clear field for future effort, unhampered by the pressure and discouragement of preexisting debt." Local Loan Co. v. Hunt, 292 U.S. 234, 244 (1934).
For individuals and families, there are two types of bankruptcy proceedings available: Chapter 7 and Chapter 13. The former provides an orderly liquidation of your estate, where a U.S. trustee takes over the assets of the estate, reduces them to cash, and distributes it to creditors subject to certain property exemptions. The latter provides a process where you will propose a 'plan' to pay off a portion of your debts to your creditors over a period of time, while still maintaining possession of your property. At the end of each process, your debts will be discharged.
When would bankruptcy be a good option?
Bankruptcy is an option of last resort, and should only be used when you are subject to debt collection or foreclosure proceedings, and you have no financial means to pay off your debts. This is especially needed if you are supporting a family, and own a house because the law provides special protection and exemptions for you. The effect of filing for bankruptcy stops any debt collection proceedings ongoing, so it is best to file prior to any foreclosure, levy, replevin, or lien actions taken against you.
Filing for bankruptcy can not be done overnight, so you must prepare yourself prior to your first consultation. Such preparations should include compiling a packet of identity, asset, and debt documents as listed below:
Identification: copy of social security card and driver's license.
List of Assets: real estate deeds, vehicle titles, insurance policies, stocks & 401(K) account statements, and bank statements.
Income: copies of tax returns for last two years and pay stubs from last 6 months.
Debt: recent credit report, all outstanding bills (i.e. medical, utility), credit card statements, ongoing legal proceedings documents (i.e. collections actions, foreclosure, garnishment), and judicial liens.
The more complete and organized your files are, the sooner we can file a bankruptcy on your behalf. If your wages are being garnished or your house is being foreclosed, it is imperative that you provide us with the above documents so we can immediately file.
The first step is the initial consultation, where we will help you decide if bankruptcy is the best option for you. We will also help you decide which type of bankruptcy to file: Chapter 7 or Chapter 13.
After an initial consultation and a decision to file for bankruptcy, we will assist you in collecting the necessary documentation, and we will fill out the necessary forms to file. Once you have provided us all the necessary information and document, we will file a petition for bankruptcy in the local bankruptcy court. At that point, any garnishments against you, foreclosure proceedings, or other collection activities like car repossession must cease.
The bankruptcy will then schedule a meeting of creditors to take place in a month or two from the filing date. At the meeting of creditors, a U.S. trustee will ask you questions about your financial situation and verify the bankruptcy petition. We will attend the meeting with you and assist you in answering the trustee's questions. If any issues arise during or after the meeting we will resolve them with the U.S. trustee and any creditors who object.
After the meeting of creditors, if you are in a Chapter 7 bankruptcy, the trustee will sell your assets not covered by exemptions (i.e. home equity up to $136,925, vehicle up to $5,000, personal property up to $12,625, and retirement account). Once all your non-exempt property is sold and distributed to creditors, you will receive a bankruptcy discharge, which discharges you of all debts incurred prior to the bankruptcy filing date. If you are in a Chapter 13 bankruptcy, the trustee will require you to make a monthly payment towards your debts for up to five years in accordance with a plan. Once you completed the plan, you will receive a bankruptcy discharge, which discharges you of all debts incurred prior to the bankruptcy filing date.
Unlike the larger bankruptcy firms, we will provide you with one-on-one time with our bankruptcy attorneys throughout the process. We have years of experience in keeping clients in their homes while keeping creditors at bay for years. For unique cases, we can employ foreclosure defense, collections defense, and multiple bankruptcy filings to manage your situation. Further, we provide flexible arrangements for clients to pay their bankruptcy attorney fees based on their financial situation.
If you have more questions about filing for bankruptcy, do not hesitate to contact our law firm in Akron, Ohio or Boston, MA and schedule your consultation.
ALLOW US TO FIGHT FOR YOU