Mendenhall Law Group represents a range of small businesses throughout Northeast Ohio in matters ranging from civil litigation to real estate transactions to venture finance. We provide the full spectrum of legal services for small businesses at an affordable price with flexible payment arrangements based on your business needs.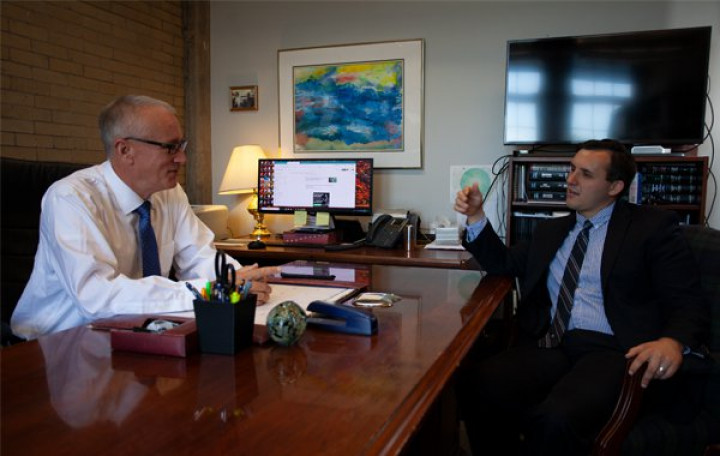 Small Business Litigation
We have represented myriad small businesses in civil litigation suits involving breach of contract, employment law, property disputes, inverse condemnation, tortious interference with contracts, and illegal taxation. Our office can handle the full spectrum of civil litigation ranging from simple employment disputes to complex business disputes. If your small business finds itself subject to a lawsuit or requires a lawsuit to protect its rights, then schedule a consultation with us.
Contact Our Legal Team Today
Commercial Real Estate Negotiations
We represent small businesses and individuals who seek to acquire commercial real estate or negotiate contracts related to commercial real estate. Our office has extensive experience in representing small businesses seeking to purchase or lease real estate, including gas stations, airport hangars, and office buildings. We also represent commercial property owners in negotiations with third parties relating to easements, licenses, and restrictive covenants. If you are an individual or a small business looking to acquire commercial real estate or negotiate with a third party, then schedule a consultation with us.
Business Formation and Advice
Whether it is a limited liability company (LLC), corporation, non-profit corporation, joint venture, or limited liability partnership, we can advise you on the best fit for your business, write the articles of incorporation or bylaws, and register it with the State. Once your company is formed, we can provide ongoing legal services in the form of managing board meetings and resolutions, providing ongoing legal advice and compliance reviews, managing intellectual property through trademarks, patents, and copyrights, and drafting necessary contracts like employment agreements, joint venture agreements, licenses, franchise agreements, ect.
Mergers, Asset Purchase Agreements, and Securities Purchase Agreements
We represent small businesses that wish to merge or acquire other small businesses' assets through asset purchase agreements. Our office can negotiate and draft asset purchase agreements, manage the due diligence process, and close the deals. Further, our office can represent shareholders of companies who wish to sell their shares in a security purchase agreement to third parties or other shareholders. If you are an individual or small business interested in buying or selling the assets or securities of small businesses, then schedule a consultation with us.
Venture Finance Services
There are a variety of ways to raise start-up capital for a business venture: traditional small-business loans, angel investors, government grants and loans, venture finance, and crowdfunding. Our office can provide the expertise and connections to local angel investors and municipalities to secure funding for start-up companies. We provide flexible payment options for start-ups short on initial capital to get initial funding. After a start-up receives its initial funding and proves its concept, then our office can represent your company against venture capital firms for multi-million dollar investments. If you are an entrepreneur looking to start a business, then schedule a consultation with one of our small business litigation/business formation attorneys in Akron, OH or Boston, MA .
ALLOW US TO FIGHT FOR YOU